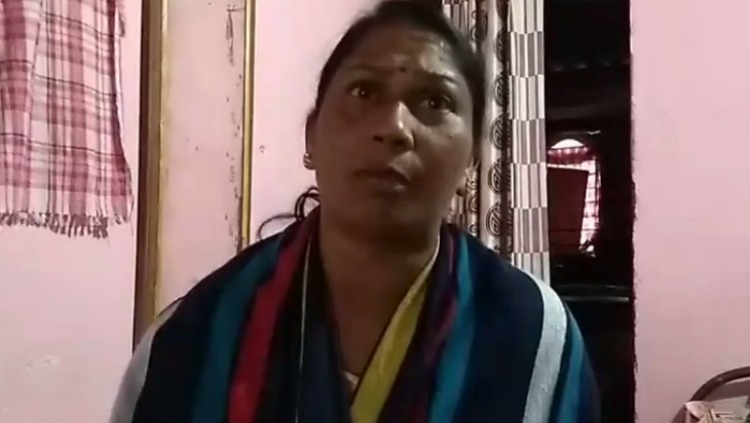 The government and the politicians have pushed me into a state of being suicidal- Gomathi
You are a block panchayath member. Why are you forced to leave Munnar?
The trauma I am going through is so much after organizing the Pombila Orumai movement, which cannot be described in words. There is no single reply from Kerala for my facebook post about leaving Munnar. I have no regret. I'm just one among the thousands of plantation workers. And I'm not claiming that I created the movement. I don't understand why they're creating troubles aimed at me. All those from Kerala who said that they'll stand beside me, or they will demolish the police station etc. now seem to be least moved by my post. way affect the lives of the women here? Can anyone say that? I wrote on that as well saying that the women who support Vanitha Mathil should comment on women issues too.
Today what isI feel that all this seems to be joke for them. There was a huge support for Vanitha mathil. But did that in any my state? I have issues of shelter, police cases on me and my son, only because I questioned power. The police torture is making me even suicidal and the case on my son too. Yes, it is my son's mistake that he fell in love with a minor. The same girl who walked holding my hands, is now going against me and seeking for my son's arrest. I don't have any grudge against MM Mani, only that MM Mani spoke against Pombila samaram. I don't have any grudge against CPIM. They might have grudge against me because I organized a movement without them. They still have that evil conviction in their minds that we have organized the movement opposing them and that I became a block member opposing them. A lot of efforts are being taken to finish me off.
While AITUC, INTUC and CITU are all separate, they all unite together when it comes to my issue. I've been constantly fighting within the block panchayath, they are not giving me funds as well. Recently in a place called Connimala top I've started a work for 5 lakhs, it's been one and half years and the Panchayath president from Congress Karupasaamy is creating blockades over my work. I'm not able to do work despite getting votes. I'm still doing within my capacity. If I'm entering any quarters, anticipating that I might organize Pombila Orumai movement again, they're troubling the workers there. But the people are saying that they'll stand beside me no matter what. And I believe by heart that the people of Munnar are with me. Not just in Kerala, I'm travelling across India and participating in various movements. Why do they fear me? Now negotiation over salary is going on. Now it's been 11 months since the salary hike for plantation workers given. Company is saying that they won't give. Politicians are getting involved in this. They're citing various problems like GST, flood and snow, to show that the company is affected. Why won't they increase the salary of plantation workers who are generating crores of rupees' profit? That's why they fear for me thinking that Gomathi will arrive again.
There are issues with Patta as well. They have allotted patta in some places which people don't know. People again approach me to solve the issue. I say that I'll obviously join if you start, despite the consequences. People are being oppressed that they are confined within company quarters and work. They say that votes will prove whether Pombila orumai movement exists or not. As Parliament elections are nearing, I'm facing a lot of issues as well. Pa.Ranjith visited Thrissur recently. Vigilance and special branch officers ask me "Did you meet him, how wouldn't you not meet him despite you both belong to the same caste?" till then I didn't know Pa.Ranjith belongs to my caste. Even if I deny all that, they say "If people who are close to you like Santhosh, Sunny Kappikad have met him, how come Pa.Ranjith come here without your knowledge. That too him being a Tamilian". They keep asking whether actors Rajinikanth, Kamalhassan, Parvathy invited me and promised any favours, What is my next plan of action? If I'm going to organize any other movement. Special branch officers from Thodupuzha visited my home. Who am I? I'm just reduced to a Block member who couldn't even do anything for people.
Most of the people working in Block are from CPIM, who wouldn't help me at all. I have struggled so much to do something, but nothing happens. No member has even invited me to any of the Grama Sabha. That is my pathetic state. Whom did I betray? Whose living did I spoil? Is it my fault that I protested for the people? I posted a video to collect rice from Tamilnadu since the plantation workers of Munnar didn't receive any help after flood. And a lot of politicians became "Gomathi", falsely claimed my identity, collected and hoarded the rice. I still have the regret of not being to help people.
The government and the politicians have pushed me into a state of being suicidal. I never gave up, except for my son's issue. I didn't leave my home for a month. I don't know what made her complaint; she was very close to me, who even said that she'll marry my son. CPIM people are even spreading false news that she was pregnant and have gone through abortion. I visited her in person and she denied that. My son got bail, only because she herself told the judge that it is mere political vengeance. In between she joined CPIM. I don't have any issues with her joining CPIM. Now she's saying that she doesn't want my son and humiliating me. Even I possess the video she sent me, the letters she wrote to the SP and DSP. It doesn't take much time for me to reveal all that. But I don't wish to humiliate another woman. I still believe my son should face punishment if he deserves it. But they don't show any courtesy on me despite me being a woman.
Are all women coming to the streets to struggle? How many politicians bring their wives to the protest sites? How many wives of politicians participated in the Vanitha Mathil. Did the families of Kodiyeri and Pinarayi participate? All those who participated were plantation workers, adivasis and other oppressed. They lied to the plantation workers here that you women should come and oppose women's entry into Sabarimala and took them to Vanitha Mathil. People here are regretting after returning. Why should they lie? They could have spoken the truth. We showed what the power of Dalit organizations means and what "Renaissance" is, on April 9th. But everyone just joined Vanitha Mahil. Despite studying only till 10th class, I'm able to comprehend what politics means. Why couldn't you? Now have all the problems of women resolved? Even now I have written a post. But there's no response.
I used to receive thousands of  phone calls sending their regards. But I received none now. It is only the plantations workers are expressing their concerns. Because I posted in Tamil. They say "Why should you leave? You stand firmly. Your name is present in Munnar. People of Munnar will even build your statue after you pass away". People of Kerala don't have to build a statue after I pass away. It is enough if people who fight for Munnar to stand by me. If you don't want to support, I don't need your concerns. I know what to do as an individual in Munnar. Did we start the movement anticipating support from various corners? We fought for our rights, to show the world how our lives are even after freedom.Yes, you gave support. But the movement was victorious not because of your support but because the plantation workers came together. Gomathi as an individual is capable to fight all her lifetime. I would have  done anything for the people of Munnar, if I had owned a house to live. Staying in a rented house is big problem. My father's house has shares. My brother has died leaving 3 daughters, how can I stay there. There are lot of family issues too. They all think that Gomathi has the support of Kerala.
No, Gomathi has courage, power and the support of God. I might leave Munnar, but I do have my own plans. Kerala will witness what I'm going to do. I don't need anyone's support. But I'll accept anyone who is concerned about the well being of the plantation workers, colony people and the adivasis. I know how to guide these people, and I'll leave Munnar only after showing them a path.Yes, it is true that I was broken in my son's issue, and it is true that I have a case on me; I'm not going to deny all that. Only that I'm broken that a girl who was beside me have rejected me and my son. I give my best wishes to her. I don't have any grudge against you. I know that it is all because of CPIM. Let them arrest my son if he had committed any mistake, but that won't stop me from fighting for people. I'm not concerned about whether I'll receive any support or not.
After accepting the Supreme Court's verdict to allow women entering Sabarimala, Kerala chief minister Pinarayi Vijayan has lifted up to the position of renaissance leader. He addressed the question of gender, the question of caste etc. but at the same time you, a Dalit plantation workers' leader who is in the fore front of anti-caste, labor rights movement are forced to leave Munnar after continuing torture from the same government. Isn't that the irony?
People here don't even understand the meaning of 'Navodhanam'. They are denying the presence of caste and religion. Ask him to come to the ground. To make him a 'Navodhana' hero, they created a Vanitha mathil. Now he has become a Navadhana hero. I don't have any issues with it. Caste and religion have entrenched here. No one can deny that. Women's problems have never been resolved. No one can endure the trauma I am going through. But I don't fear for anyone. Be it Pinarayi Vijayan or anyone, I'm going to speak truth. I don't understand on what basis they're supporting this navodhanam. Again, I'm saying, even I can understand this is not navodhanam but it is a political drama. The whole Kerala have now gone to sabarimala. If women had to visit there, take them with enough protection. As simple as that. But why all this drama? All have now realized what Pinarayi Vijayan government is. There will be a change. This only makes me laugh even amidst all my pain seeing all this drama they are doing with the people and women. It is painful to see even all the writers and intellectuals go behind all this 'Navodhanam', Sabarimala issue and Vanitha Mathil.